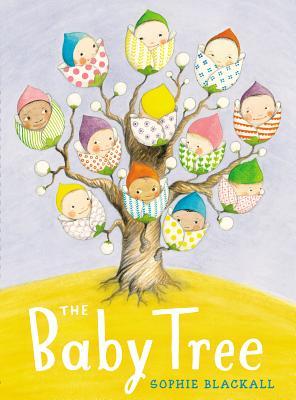 "Cleverly revealing the basics of reproduction in an age-appropriate way, award-winning Sophie Blackall has created a beautiful picture book full of playful details to amuse and engage readers.
Sooner or later, every child will ask, Where do babies come from?Answering this question has never been this easy or entertaining! Join a curious little boy who asks everyone from his babysitter to the mailman, getting all sorts of funny answers along the way, before his parents gently set him straight".
I love this book and I think it is perfect to use with a curious child. The curiosity and problem-solving skills shown from the main character are divine. The illustrations are superb in all their glorious plump babyness. I'm probably not putting this in with our general picture books – I'm not sure that some of our school parents would appreciate this question coming from children just because they have read the book. I'd rather have it available for a parent ready to discuss this with their child.
Publisher: Nancy Paulsen Books
Other links:
Bibliographic details:
The baby tree / Written and illustrated by Sophie Blackall
Published by Nancy Paulsen Books (An imprint of Penguin Random). 2014.
32 pages.
NZ RRP $26.00